Taxes are due on December 31 of the current year.  Any unpaid taxes as of December 31 of the current year will be subject to an interest rate in the following year. Please see Bylaw No. 15/2008.
Discounts rates are set annually. Rates are usually changed each year. Please contact the office for up-to-date discount rates and penalties.
Mill Rate: Link
Payment methods accepted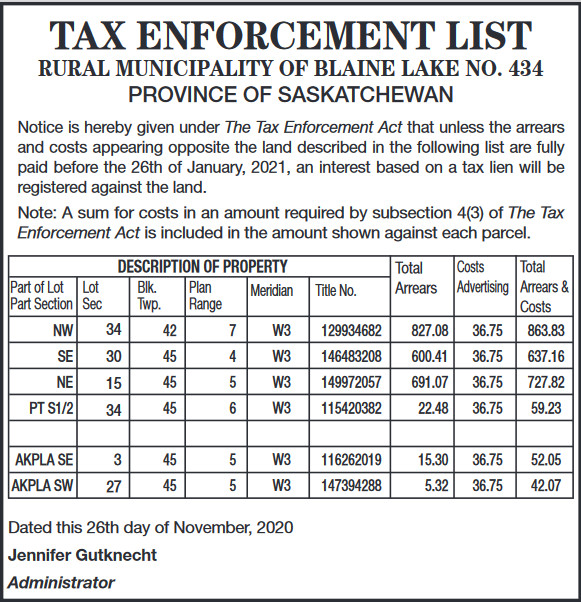 Notice is hereby given under The Tax Enforcement Act that unless the arrears and costs appearing opposite the land described in the following list are fully paid before the 26th of January, 2021, an interest based on a tax lien will be registered against the land.Note: A sum for costs in an amount required by subsection 4(3) of The Tax Enforcement Act is included in the amount shown against each parcel.