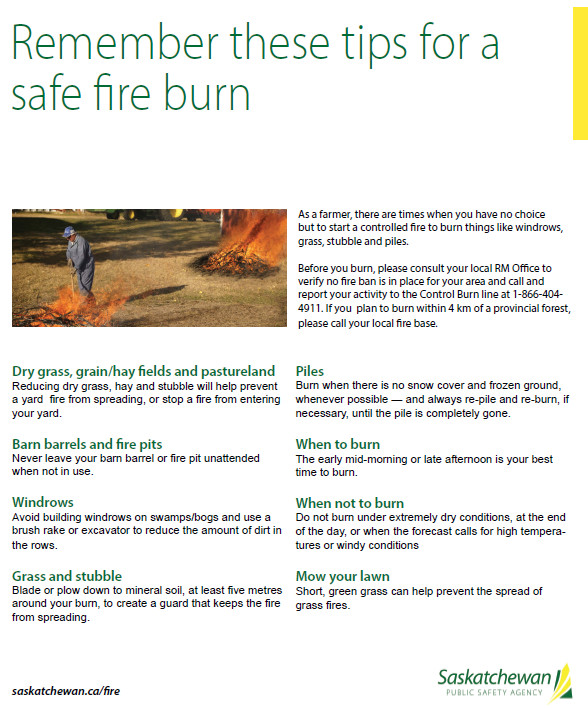 As a farmer, there are times when you have no choice but to start a controlled fire to burn things like windrows,
grass, stubble and piles.
Before you burn, please consult your local RM Office to verify no fire ban is in place for your area and call and
report your activity to the Control Burn line at 1-866-404-4911.
If you plan to burn within 4 km of a provincial forest, please call your local fire base.